With more than 4,000 hostels worldwide in fantastic and unique locations. Find your dream experience Hostelling International
Sorry, this content is not currently available in the mobile view. Switch back to desktop view to access this page.
Vacancies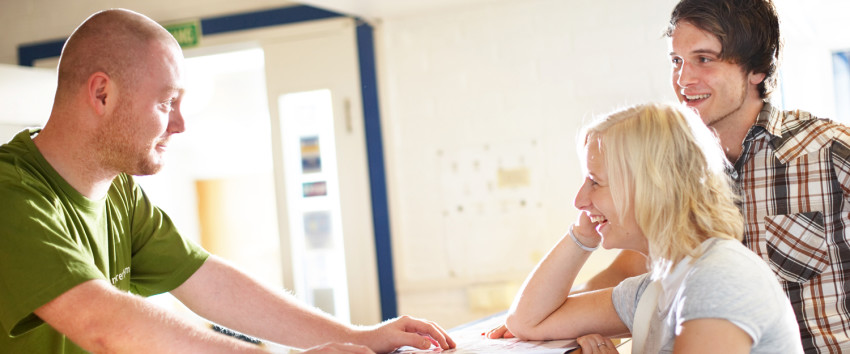 Do you dream about working in a hostel, or perhaps our administration? Here you will find all vacancies in our organisation.
HI Norway is a non-profit membership organisation. Our mission is to create experiences and contact between people. We have 50 hostels in Norway, and internationally there are more than 4000 HI Hostels and 4 million members.
Our core values are inclusivity, learning and understanding and sustainability.

As an employee at HI Norway, you get a lot of benefits:
You get to know people from all over the world
You will get a network of colleagues from the entire country
We have our own exchange program for employees at the hostels (HI Connect) where it is possible to go on shorter work exchanges in Norway or abroad
We always look for people who are social and positive! If you want to send an open appliaction to the hostels, please send them directly to the hostels and not to the Head Office.
If you want to apply for our EVS programmes, current vacancies will be published here:

Our vacancies:
We have no vacancies at the moment.