With more than 4,000 hostels worldwide in fantastic and unique locations. Find your dream experience Hostelling International
Sorry, this content is not currently available in the mobile view. Switch back to desktop view to access this page.
Our sustainability work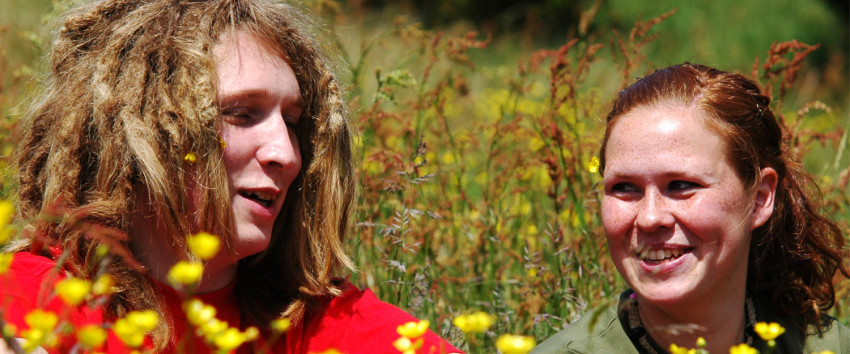 At HI Norway we are passionate about sustainability. We aim that our hostels should be sustainable hubs in their local environments.
To do this, we work with Hostelling International's own quality and sustainability system - the HIQ&S. Amongst other projects, we always try to improve the hostels' carbon footprint and their effect on the environment, be it through "free food" sections in the guest kitchen, promotion of public transportation or cooperation with local producers.
We work closely together with the rest of the international network with sustainability, and have one designated Sustainability Coordinator who works with the organization's sustainability strategy. If you are insterested, you can read more about Hostelling International's Sustainability Strategy.
HI Norway has volunteers that focus especially on sustainable tourism through the EU-funded European Voluntary Service-programme, some of their activities can be seen on Oslo Hostel Haraldsheim's Facebook page. The organization also has social volunteers that have their main focus in Western Norway - their exciting outdoor activities with guests can be seen here.
Travel Green!
When in Rome, do as the Romans do
Gather as much information as possible. Help look after the landscape by not littering natural areas. Protect the nature. Hostel staff is always prepared to give you the best local tips.

Eat local
Local products and services give you a unique flavor of the area and help support local communities.

Swap and share
Many of our hostels have areas where you can leave or swap books, food, clothes and other travel necessities.

Reduce, reuse and recycle
Support us in our efforts to recycle – ask at the hostel if it's unclear where you can dispose of recyclables. Switch the lights off, turn down the heaters, unplug what you're not using and leave the car behind. You'll see at lot more and it's cheaper!

Be Social
HI Hostels are great places to meet people from all around the world – you'll always get an opportunity to enjoy a meal with other guests in the guest kitchen or other common areas and make valuable friendships