With more than 4,000 hostels worldwide in fantastic and unique locations. Find your dream experience Hostelling International
Sorry, this content is not currently available in the mobile view. Switch back to desktop view to access this page.
Our standards
Hostelling Internationals Assured Standards
Being part of Hostelling International as a member country our hostels are obliged to meet the internationally agreed Assured Standards for comfort in the hostel.
Hostelling International's well-established Assured Standards means you can rely on a consistent level of services and facilities wherever you stay.
All hostels connected to the HI national organizations are required to have in place regular inspection programs. In addition, the requirements of the Assured Standards Scheme are checked through visits to hostels by the HI Standards team.
We also conduct regular "mystery shopper" programs with budget travelers - these programs check that customer service standards are met.

Welcome - hostels are open to all. You can join if you are not already a member and you can make advance reservations. In addition, you will have access to essential facilities if the hostel closes for a period during the day.
Comfort - a good night's sleep (including the hire of freshly laundered linen if it is not included in the overnight charge), and sufficient washing/shower facilities. Meals are generally available, along with self-catering facilities and a food store nearby.
Cleanliness - the highest standards of hygiene wherever you travel.
Security - for you and your possessions, including lockers for luggage and valuables.
Privacy - in showers, washing areas and toilets. Most hostels provide single sex dormitories - although if requested, a mixed sex dormitory may be offered to people travelling together.
Youth Hostel Associations also take great care to operate hostels in ways sympathetic to the environment.
HI-Q, the HI Quality Management System
HI-Q®, the HI Quality™ Management System focuses on hostel management and operations to improve your hostel experience. Hostel guests also help monitor hostel standards through mystery shopper exercises, and by rating their hostel stay.
You, our customers and global travelling community, are more important than anything. Because of this, we have developed a unique, systematic way of making your stay at our hostels the highest quality experience it can be. We have put a unique framework of example process standards in place, so that hostels and associations can tailor them to their needs. This sets high standards throughout our services and products, ensuring that we have well trained staff, work with well-established strategies and benchmarks, with various methods of checking your satisfaction and continuously improving. We call this system HI-Q. It is the HI Quality method.
How it works
Our quality management starts with establishing your needs and wishes, and turning them into your ideal network of hostels with an excellent service delivery throughout. We also focus on finding the right ways to improve our measurement of your satisfaction. We start with the planning stage - helping you to find the perfect trip for you and ensuring that the reservation process is clear and simple. Following through to your stay - your experience of our welcome at reception, your impression of our hostel facilities, the cleanliness and maintenance of our kitchens, bedrooms, bathrooms, and how you enjoy taking part in our hostel activities and meeting people.
Within HI-Q certified hostels and Associations, everyone has a direct involvement in your happiness. An amazing hosteling experience for you is a success for us.
Certification Levels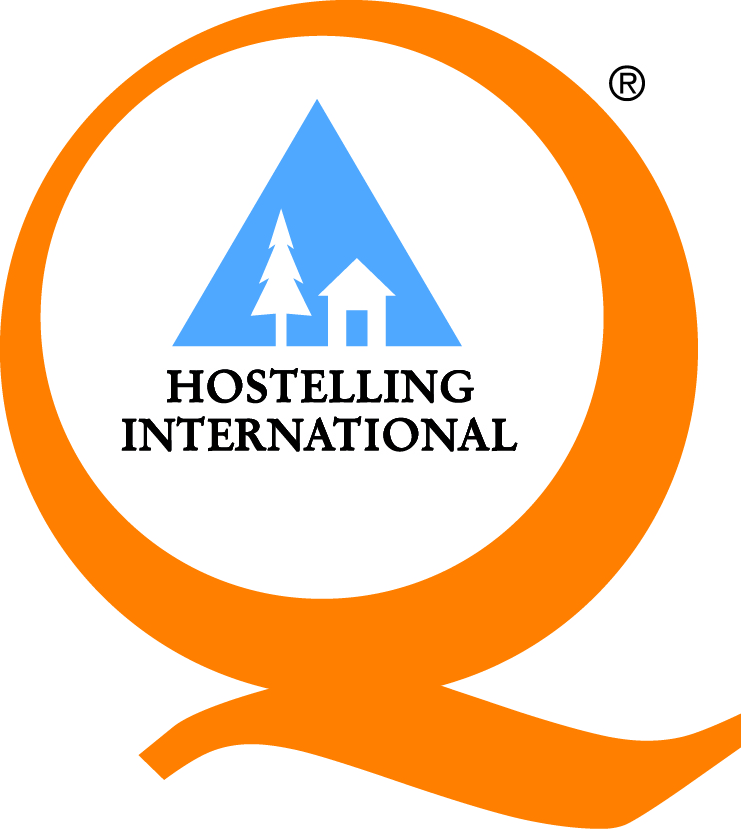 HI-Q light certification has been designed for smaller hostels.
Level 1 and Level 2 are for midsized and bigger hostels
Our Office module has been created to ensure delivery of all resources is undertaken with quality and efficiency.
HI-Q is a long-term program, which is now used in nearly 50 associations and in more than 500 hostels worldwide. Only those hostels, which successfully complete and meet the HI-Q requirements will be certified every 3 years, and are able to display the distinctive HI-Q logo:
Look out for HI-Q hostels when booking your next trip.
HI-Q & S - HI's Quality & Sustainability Certified Hostels
HI-Q&S (Hostelling International Quality & Sustainability) stands for a commitment to provide an experience of high quality, with a positive effect on local economy, communities and the environment. The accreditation is based on assessment criteria aiming to: demonstrate effective sustainable management; maximize social and economic benefits to the local community, cultural heritage and environment and minimize negative impacts; conserve biodiversity, ecosystems and landscapes. The HI-Q&S standards engage hostellers in a viable, equitable and bearable way of travelling that supports HI's mission. The HI-Q&S standards are also recognized by the GSTC (Global Sustainable Tourism Council).See the audit list for this label.

Customer ratings, comments and travel tips
After a hostel stay, each guest is invited to give feedback on their experience – and their comments/ratings are published directly on the relevant hostel page of www.hihostels.com. Along with ratings, we also ask customers to share their tips about things to see and do around the hostel. Help other travelers – remember to rate your stay whenever you visit an HI hostel!