With more than 4,000 hostels worldwide in fantastic and unique locations. Find your dream experience Hostelling International
Sorry, this content is not currently available in the mobile view. Switch back to desktop view to access this page.
Oslo: our favorite summer spots
Oslo: Our favorite summer spots
3 July, 2018

You may look yourself at www.visitoslo.com and get a lot of information on what's on in Oslo during the summer. But if
you look further HI Norway will give you a few pointers to great experiences and our favorite spots in summer in Oslo.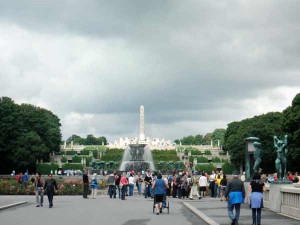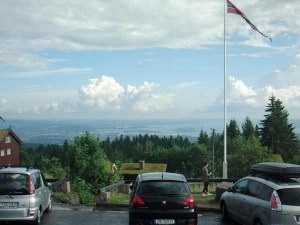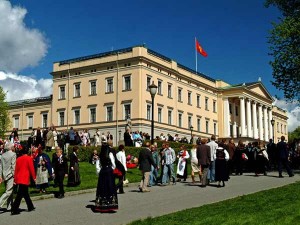 Oslo is a small, but energetic city between the fjord and the surrounding forest. People in Oslo are very much keen on the outdoors.
The city is great both summer and winter, but if you come in the wintertime, remember warm clothes! You can ski downhill and cross
country only 15 minutes from the city center, and go clubbing in your ski-wear afterwards!
Oslo in the summer is a whole different story. The fjord takes you straight into the city centre, which sets a calming atmosphere and
beautiful scenes. The old wharf, Aker Brygge and other venues welcome locals and tourists, and beaches and islands outside the
city are visited by easy accessed public transportation. Did you know? In Oslo you can use your bus pass on the boats as well! Oslo
and Norway are often looked upon as "very expensive", but if you plan ahead, it is possible to get a low-cost flight, stay in a hostel
where it is possible to make your own food and do Oslo on a budget.
the Opera House
It took five years to complete the opera, which is located at Oslo S. Indeed, it is the largest cultural building that has been raised in
Norway since the Nidarosdomen was completed in the early 1300's. The architectural firm Snøhetta won the "World cultural buildings"
for the opera house at the World Architecture Festival in Barcelona in October 2008. Jury members Sir Peter Cook, Christoph No
Hoven and John Walsh say that it is "a highly skilled work, performed architecture realize a complex program with coherence and
clarity."
The most impressive building, if you see it from outside, is perhaps the white ceiling of the marble that rises up like an iceberg from
the Oslo Fjord. Take a walk on the roof and admire the view of Oslo.

Vigeland Park
Vigelandsparken, also called Frognerparken, is the world's largest sculpture park by a single artist and is open around the clock
throughout the year.
The unique sculpture park is Gustav Vigeland's life work, with more than 200 sculptures in bronze, granite and wrought iron.
Vigeland has also been responsible for design and architectural design of the park that stretches over a vast area. Vigeland
Sculpture Park was largely completed between 1939 and 1949.
Most of the sculptures are divided into 5 units along 850 meter long axis: Main Entrance, The Bridge with the children, The
Fountain, The Monolith Plateau and The Wheel of Life.

Bygdøy
Bygdøy is primarily a residential area, but it also has large areas of agriculture, forest and park. It is also known for its rich flora.
Bygdøy has since 1800 been a popular outdoor and recreation area, especially in summer, because of the good hiking and
swimming opportunities.
On Bygdøy you may visit Bygdøy Kongsgård and Oscarshall Castle. Several museums are also located here; Viking Ship
Museum, Kon-Tiki Museum with reed boat Ra, the polar ship "Fram" and "Gjoa", Maritime Museum and the Norwegian Folk
Museum. (Wikipedia)
Bygdøy Kongsgaard and Oscars Hall. Other museums are located at Bygdøy; Vikingskipshuset, Kon-Tiki Museet with Ra,
the polar ship "Fram" and "Gjøa", Norsk Maritimt Museum and Norsk Folkemuseum. (www.wikipedia)

Nordmarka
Nordmarka is the mostly forested region, which makes up the northern part of Oslo. The forests are popular sites for hiking.
Most of the forests are protected, and it is not possible to obtain building permits for cottages in the area. You may put up a
tent for free more or less wherever you want in Nordmarka.

Holmenkollen
Visit Norway's most popular tourist attraction and host of the annual FIS World Cup ski competitions. Holmenkollen has
4 000 years of ski history and a beautiful view of Oslo and the surrounding fjord and forest. You may also experience
flying 100 meters in the world famous ski jumping hill inside the ski-simulator, two souvenir shops, and fresh baked
pastries in the cafeteria. (www.holmenkollen.com)

Akershus Fortress
Norway's most important medieval monument – built around 1300. The fortress is overlooking the harbor. Today the fortress
is used for state occasions. The Akershus Castle contains dungeons, plush upper floors with banquet halls and staterooms,
and the chapel used for royal events.

Aker Brygge
According to many globetrotters, Aker Brygge is the most attractive in the entire northern Europe for those who want to enjoy
life, experience something special and eat well. Aker Brygge has 5 000 restaurant chairs, of which 2 500 are outdoors. Here
is something for every taste and wallet, but perhaps most to those with much money to spend. Especially in the summer the
area is full of life around the clock. – It costs nothing to stroll along the pier and enjoy life!

Akerselven
Akerselva, or Akerselven, is a river, which flows through Oslo. It starts at Maridalsvannet in Oslomarka, and follows the urban
areas of Nordre Aker, Sagene, Grünerløkka, Oslo centre and Grønland, whereby it finally ends at Paulsenkaien and Oset
in Bjørvika. The entire river is about 8.2 kilometers long, and has a difference in altitude of approximately 149 meters. Earlier,
the river gave power to numerous industry companies in Oslo.
Akerselven is "Oslo's green lung"; many parks and nature trails are to be found by its path, from Grønland to Maridalsvannet.
A walk from along Akerselven from the rural Frysja down through the different parts of Oslo all the way down to the city centre
is an amazing experience and a walk through the history of Oslo.

Langøyene
It is free to set up tents to stay on Langøyene. There are a number of great "private" places for camping down by the water
on the north and northwest side of the island. You can enjoy a life of silence and sunset while sailboats glide past. The island
is really worth a visit, whether you are swimming, camping, fishing or just take a walk. It's summer ferry from Vippetangen in
Oslo every hour.

Hovedøya
The island is a popular recreational area for Oslo's inhabitants. There is a ferry from Vippetangen, below Akershus Fortress,
the whole year. On the main island there are many fine tour places by the sea. You can also find old abbey ruins and great
beaches.

Our hostels
HI Norway has three hostels in Oslo. Oslo Hostel Haraldsheim is the only one open all year. Oslo Haraldsheim is located at
on top of a hill, next to a green park, with a beautiful view of the city centre and the fjord. The hostel is within easy access to
the city centre by tram and metro. This location offers private and shared rooms with and without a private bathroom, games
room, TV, laundry, free internet access, a 24 hour reception, bed linen for hire, guest kitchen and a free car park. A delicious
breakfast is included in the price.

Oslo Hostel Rønningen is a summer hostel, which re-opend in 2017 after 2 years of renovation the hostel. The hostel is
located next to the Oslo Marka, about 7 km from the city centre. There is free parking at the hostel and the public
transportation is easy accessable.
Oslo Hostel Holtekilen is a summer hostel. It is not located in the city center, but it has great public transportation to the
center with only takes about 10 minutes to the centre.

For more information about what to do in Oslo, you might want to check these links: